Best-in-Class Technology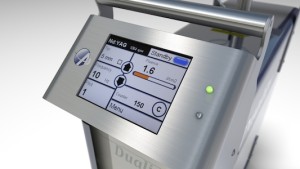 Destination Laser exclusively uses the Astanza Duality technology. We've performed extensive research and consultation with industry specialists in order to find the best laser in the industry. Our Duality laser is a product of Astanza, the world's leaders in laser tattoo removal technology.
Destination Laser is the only specialty clinic in Des Moines, Iowa delivering superior laser tattoo removal treatments with the Astanza Duality. No other clinic can produce safe and effective results as fast as our Duality can.
Intricate Design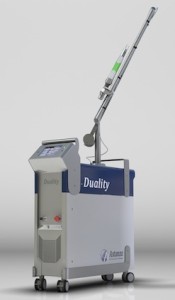 Unlike traditional lasers, our Duality is designed with TruePower energy production. The TruePower design creates optimal output energy through large cylindrical crystals, high-intensity flash lamps, and precision optics for ultra-high peak power and minimized energy depletion.
The Duality combines ultra-short pulse duration with high pulse energy to deliver maximum energy output and photo-acoustic waves for better ink shattering – erasing tattoos in fewer treatments than traditional lasers.
Versatile Wavelengths for Colorful Tattoos
Our Astanza Duality laser is equipped with two of the most versatile wavelengths – 1064 nm and 532 nm – for treatment on colorful tattoos. Each wavelength is unique and capable of removing a wide range of tattoo colors. Both wavelengths are safe to use on all skin types, ranging from light to dark.
No other laser on the market is as trusted as the Astanza Duality. You will be able to start to see progress after just one treatment! Call our Des Moines clinic today to schedule your free consultation and get one step closer to erasing your tattoo regret.